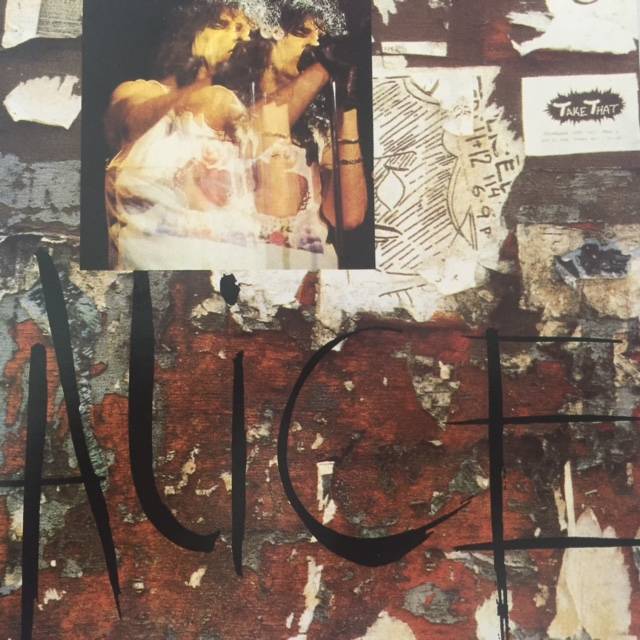 Released
1992
Format
CD
Type
/ Bootlegs
Added on
Sunday, 29 November 2015
Genre
Rock
Price
50.00 $
Length
0:00
Number of discs
1
Edition date
1992
Country
Italy
Label
Lobster Records
Catalog Number
LOB 036
Edition details
Recorded live at The Electric Ladyland Studios NYC, Sept 13, 1991.
Tags
Review
Front cover Alice.
---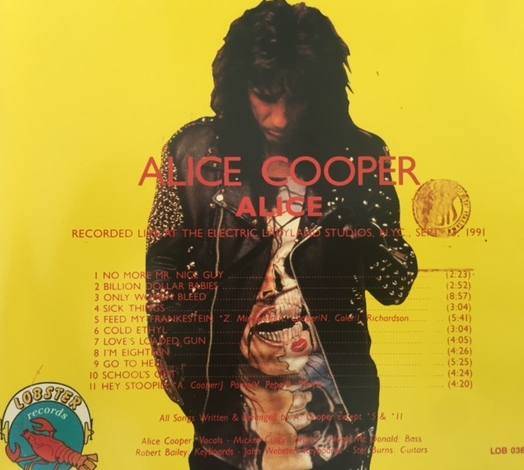 Rear cover Lobster logo bottom left.
---
Inner slip sheet.
---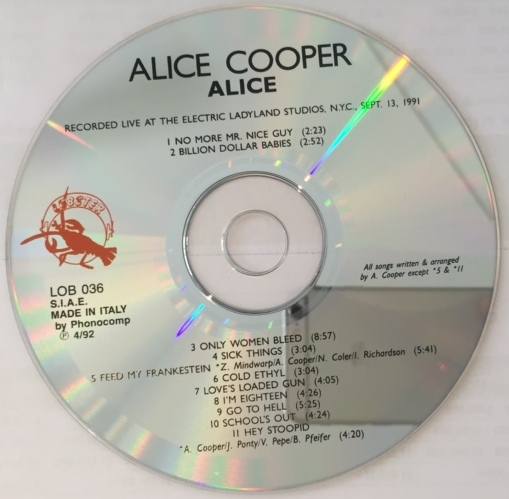 Lobster label made in Italy.
---
Notes.
Italy bootleg pressing. Recorded live at the Electricl lady studio 1991.
Alice - Italy / CD / LOB036
No more entries to show...
Items in this compilation