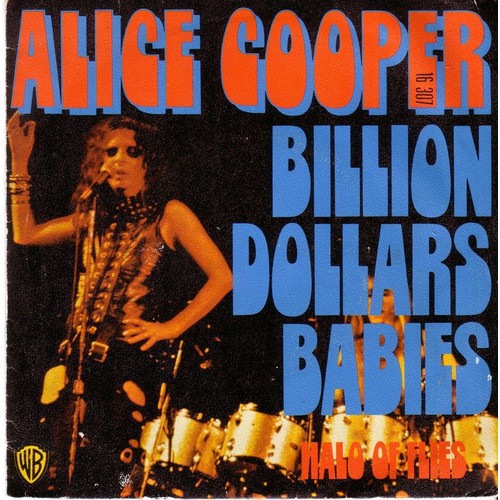 Released
1973
Format
7 Inch Single
Type
Added on
Tuesday, 27 December 2016
Genre
Rock
Price
35.00 $
Length
0:00
Number of discs
1
Edition date
1973
Country
France
Label
Warner Bros. Records Palm label
Catalog Number
16 307
Edition details
Tags
Review
Front cover code top right.
---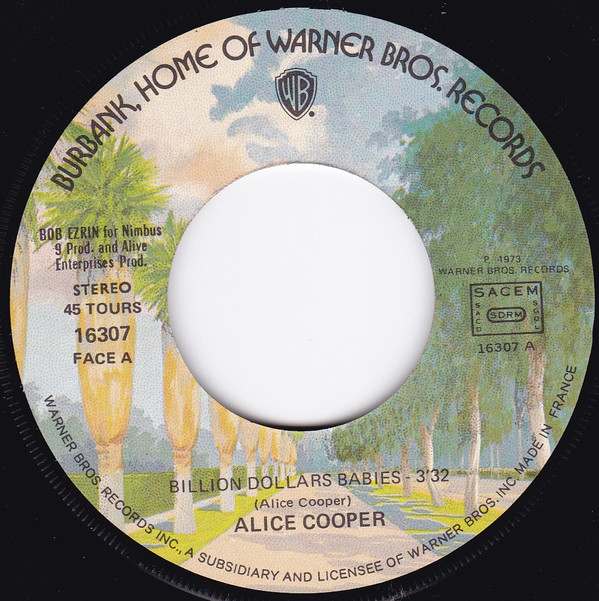 Side 1 Billion Dollar Babies Warner Tree Label.
---
Side 2 Halo Of Flies.
---
Notes.
France Palm Label Pressing. Cover Mispelt Billion Dollars Babies.
Billion Dollar Babies / Halo Of Flies - France / Single Palm Label / 16307
No more entries to show...
Items in this compilation