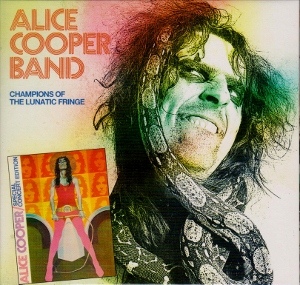 Released
January 2013
Format
CD
Type
/ Bootlegs
Added on
Thursday, 24 December 2015
Genre
Rock
Price
45.00 $
Length
0:00
Number of discs
1
Edition date
January 2013
Country
Italy
Label
The Godfatherecords
Catalog Number
G.R. 835
Edition details
Los Angeles, CA, USA, Forum, May 11, 1973Issued in a tri-fold cardboard sleeve.Soundboard recording
Tags
Review
Front cover The Alice Cooper Band.
---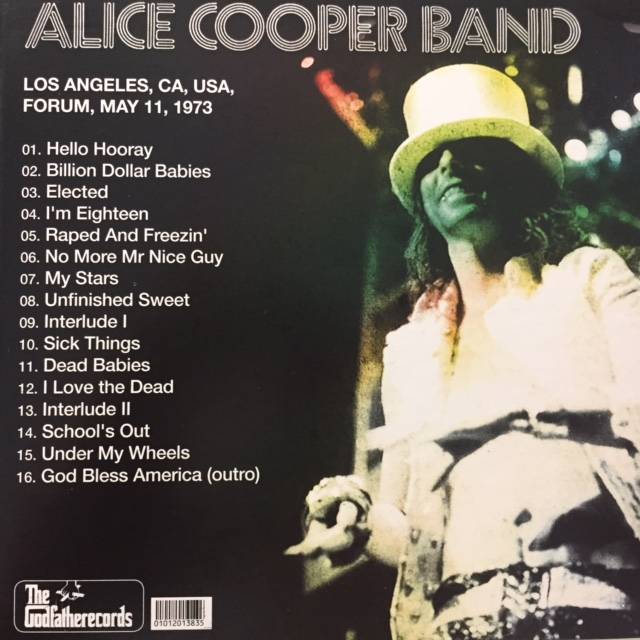 Rear cover The Godfather logo bottom left.
---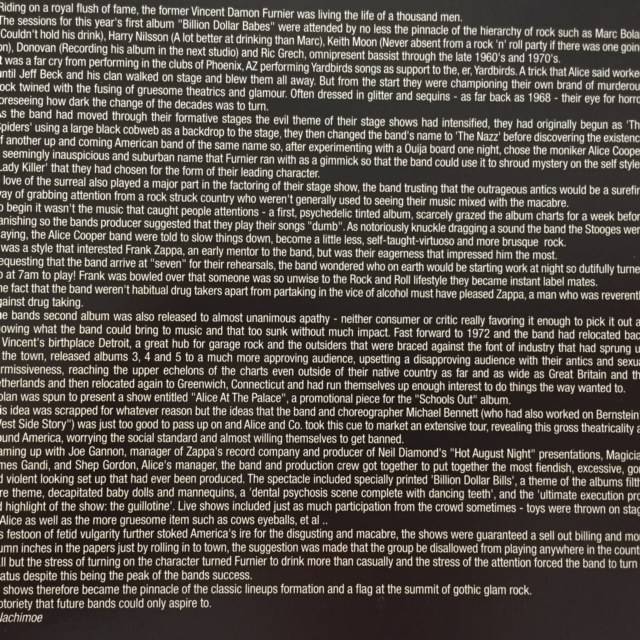 Inner cover.
---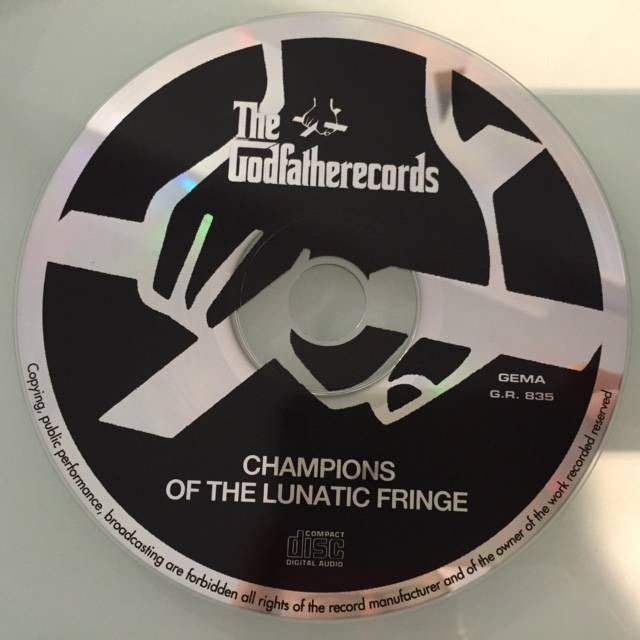 Godfather records label.
---
Notes.
Italy bootleg pressing. Recorded live Los Angeles USA Forum 1973. Comes in Card case.
Champions Of The Lunatic Fringe - Italy / CD / G.R.835
No more entries to show...
Items in this compilation