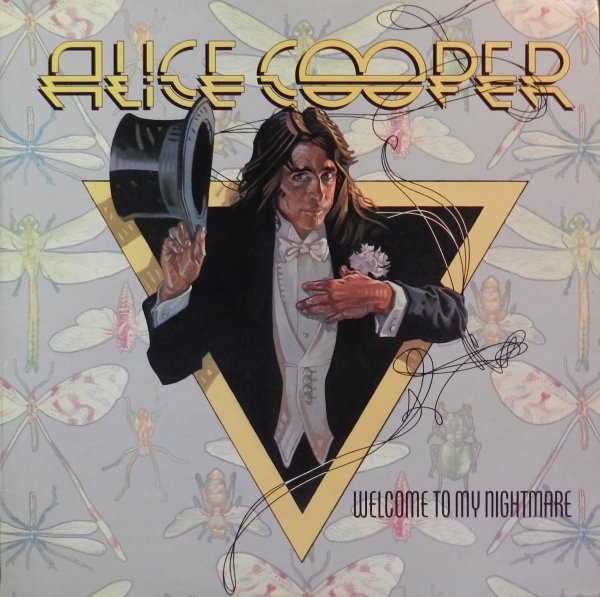 Released
1975
Format
Vinyl
Type
Added on
Monday, 02 November 2015
Genre
Rock
Price
40.00 $
Length
0:00
Number of discs
1
Edition date
1975
Country
Australia
Label
Anchor Records
Catalog Number
ANCLA-2011
Edition details
Recorded at:Soundstage, TorontoRecord Plant East and Electric Lady, N.Y.A&R Studios, N.Y.On sleeve:??? & ?? 1975 ANCHOR RECORDS LTD.Manfactured for/by and distributed by RCA Limited Sydney, and Auckland, New Zealand.On labels:Manufactured by RCA Limited,
Tags
Review
Standard front cover.
---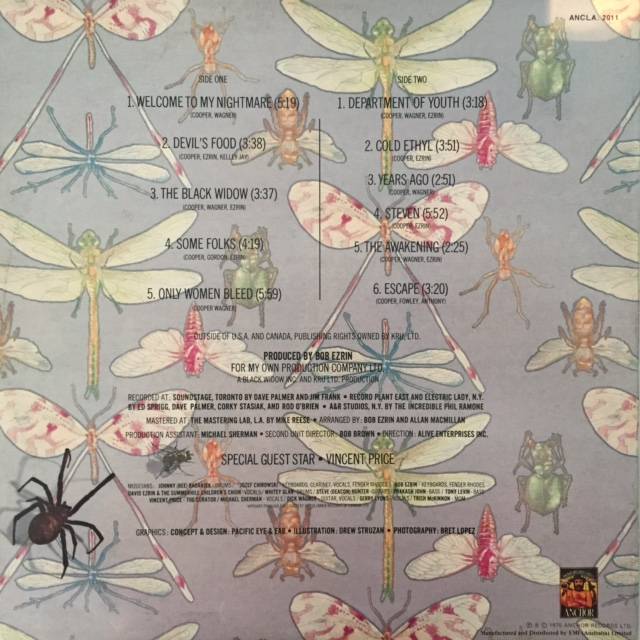 Rear cover Australia bottom right.
---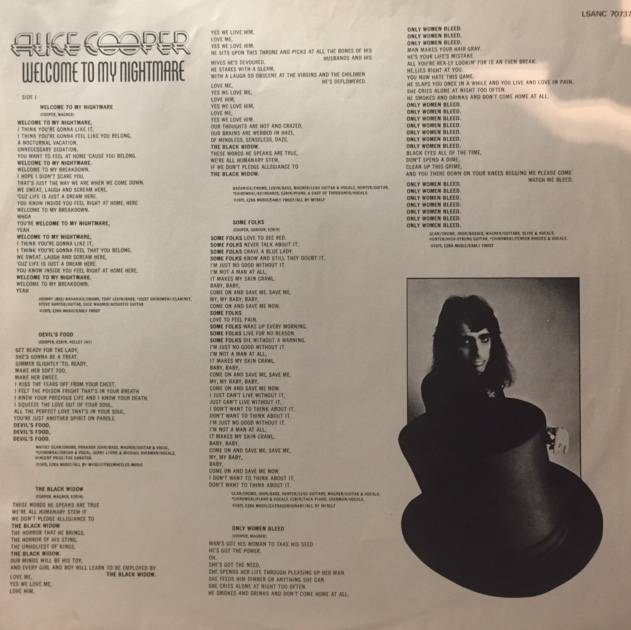 Inner sheet front.
---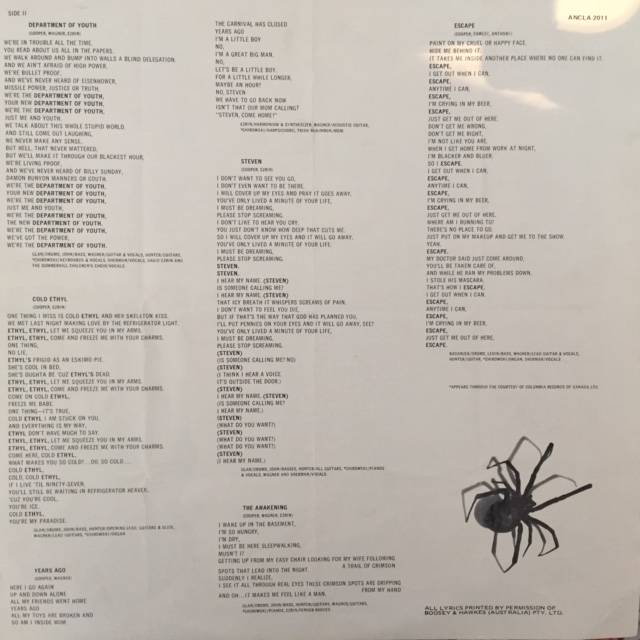 Inner sheet rear.
---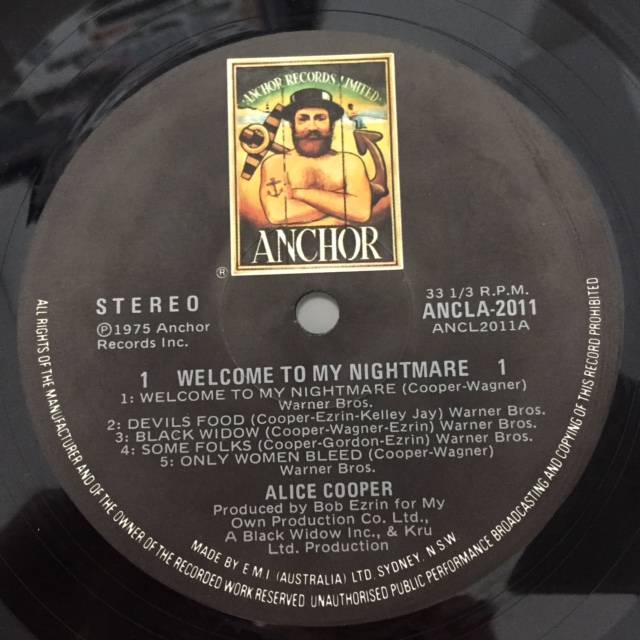 Anchor label made in Australia.
---
Notes.
Australia 1st pressing.
Welcome To My Nightmare - Australia - 1st Pressing / ANCLA2011
No more entries to show...
Items in this compilation