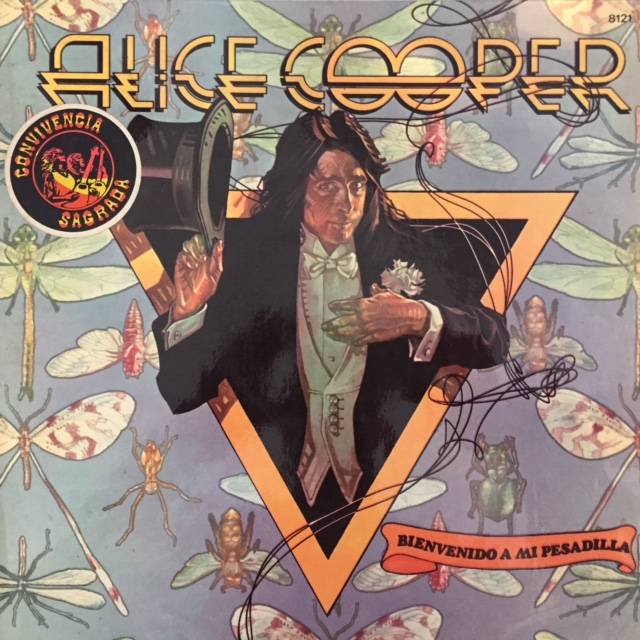 Released
March 1975
Format
Vinyl
Type
Added on
Sunday, 01 November 2015
Genre
Rock
Price
100.00 $
Length
0:00
Number of discs
1
Edition date
March 1975
Country
Argentina
Label
Anchor
Catalog Number
ANCL2011
Edition details
Promo Stamp Pressing
Tags
Review
Front cover Welcome to my Nightmare in Spanish.
---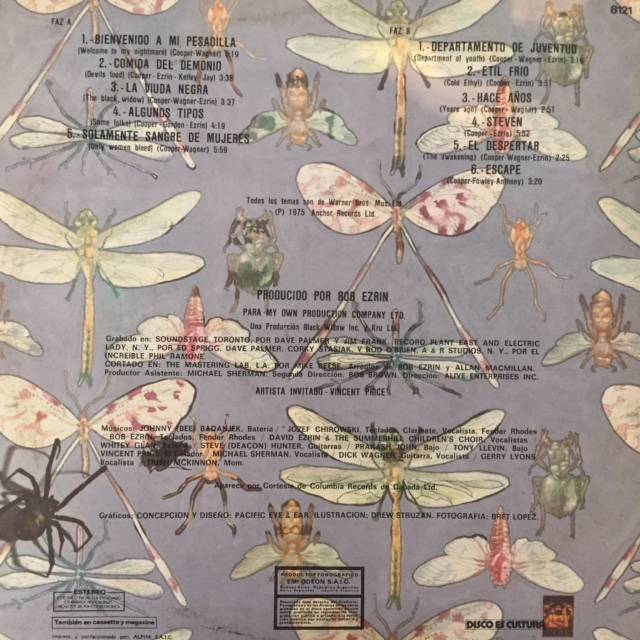 Rear cover Reublic of Argentina bottom center.
---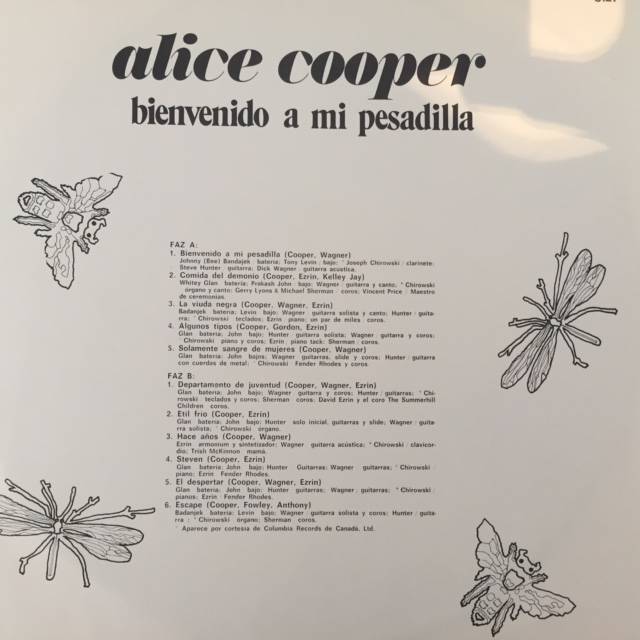 Inner sleeve front, Back of sleeve is blanc.
---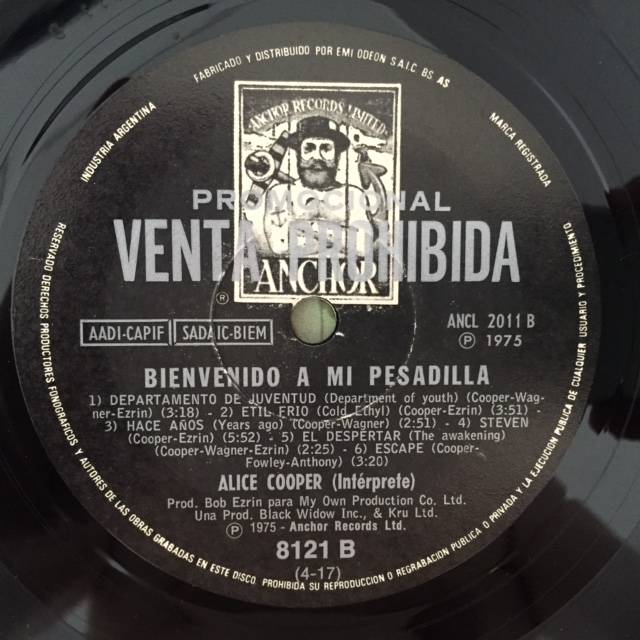 Anchor label large silver promo stamp pressing.
---
Notes.
Argentina promo stamp pressing.
Welcome To My Nightmare - Argentina - Promo Stamp Pressing / ANCL2011
No more entries to show...
Items in this compilation