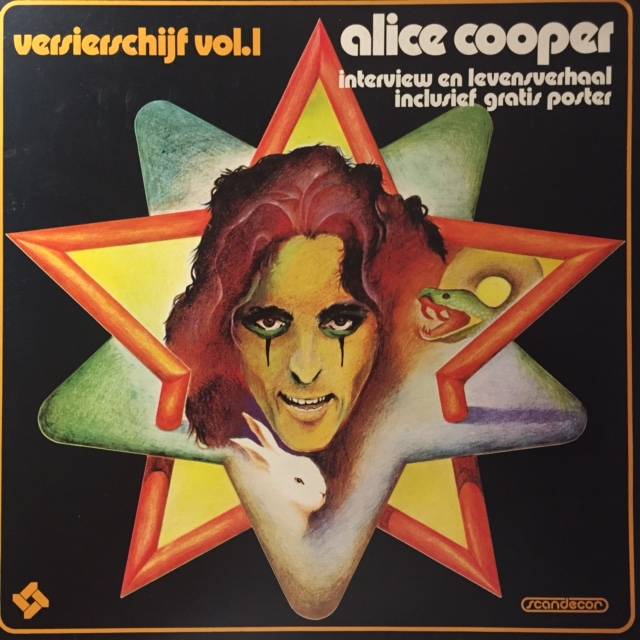 Released
1974
Format
Vinyl
Type
/ Interview & Radio / Picture Discs
Added on
Sunday, 01 November 2015
Genre
Rock
Price
300.00 $
Length
0:00
Number of discs
1
Edition date
1974
Country
Holland
Label
Scandecor
Catalog Number
none
Edition details
A great item in exellent condition including iriginal poster.Scandecor release interview/poster record.Prefabricated hole on top of vinyl for hanging/display.
Tags
Review
Front cover Alice face in star.
---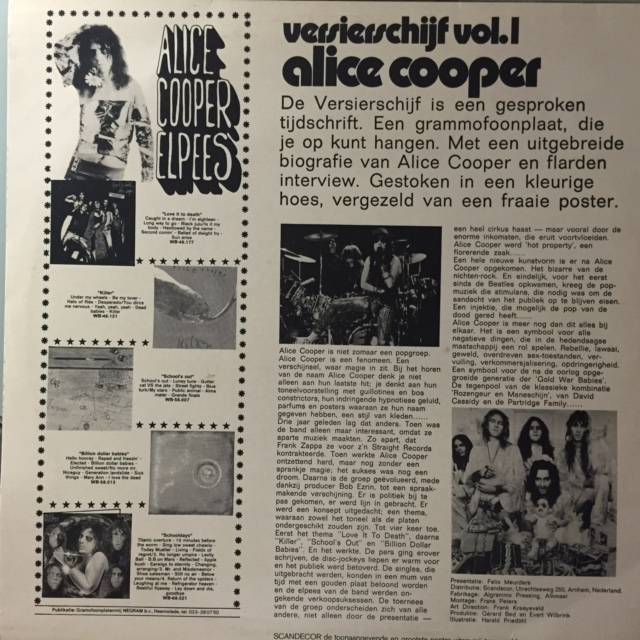 Rear cover history of band.
---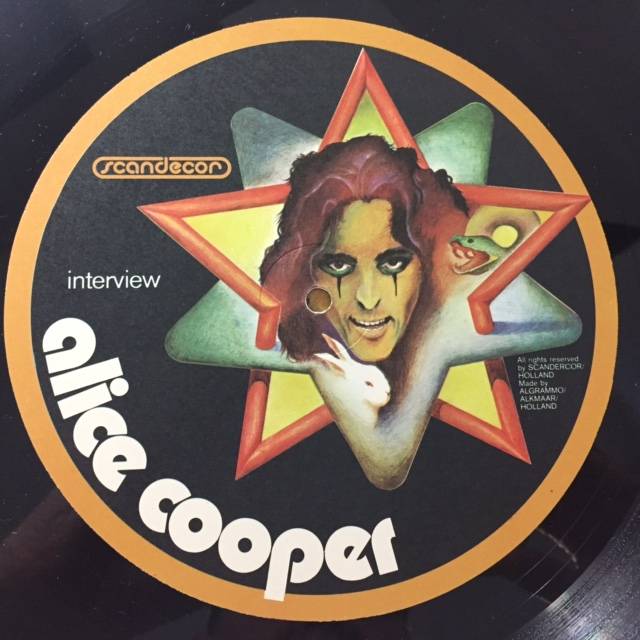 Face label B made in Holland.
---
Notes.
Holland intereview picture disc pressing. History of the band on B side. Some pressings  had a hole in record to hang on wall this one hasnt.
Versierschijf Vol.1 - Holland / One / Interview Picture Disc / No Hole
No more entries to show...
Items in this compilation