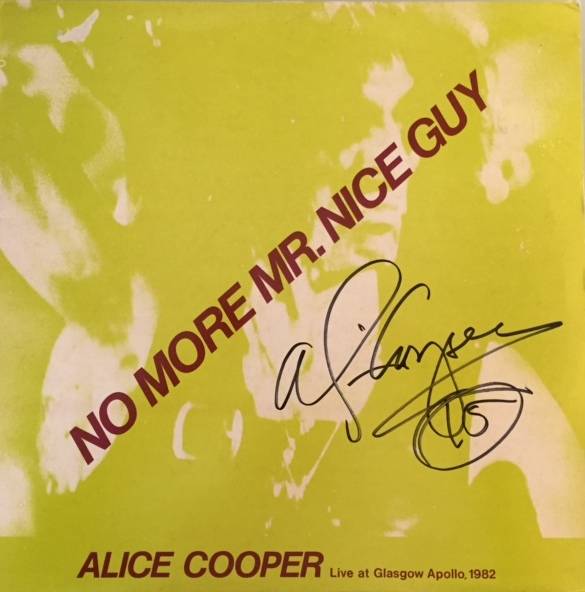 Released
1985
Format
Vinyl
Type
/ Bootlegs / Signed Items
Added on
Thursday, 03 September 2015
Genre
Rock
Price
200.00 $
Length
0:00
Number of discs
1
Edition date
1985
Country
USA
Label
Alice Super Sound
Catalog Number
ALICE 18
Edition details
Live at Glasgow Apollo, Scotland 11/2/82 from radio broadcast.An 'Out Of School' Production
Tags
Review
Front cover signed in black marker.
---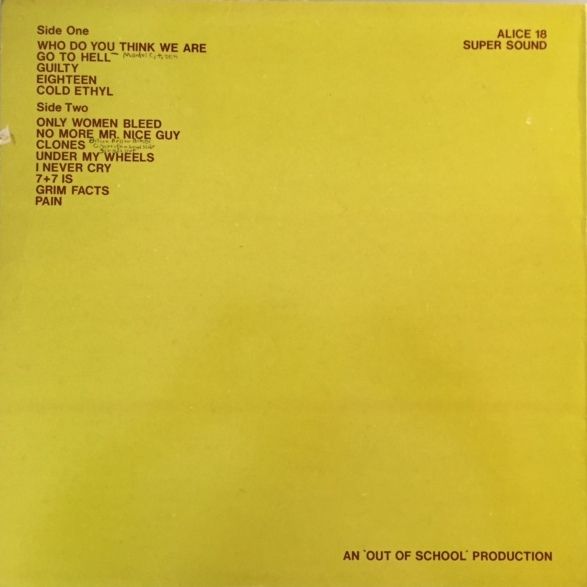 Rear cover has ALICE 18 SUPER SOUND top right.
---
Plain white label.
---
Notes.
USA bootleg pressing. Recorded live at Glasgow Apollo 1982 Scotland.
Signed 23/05/15 meet and greet Perth Arena.
No More Mr. Nice Guy - USA / ALICE18 / Signed
No more entries to show...
Items in this compilation