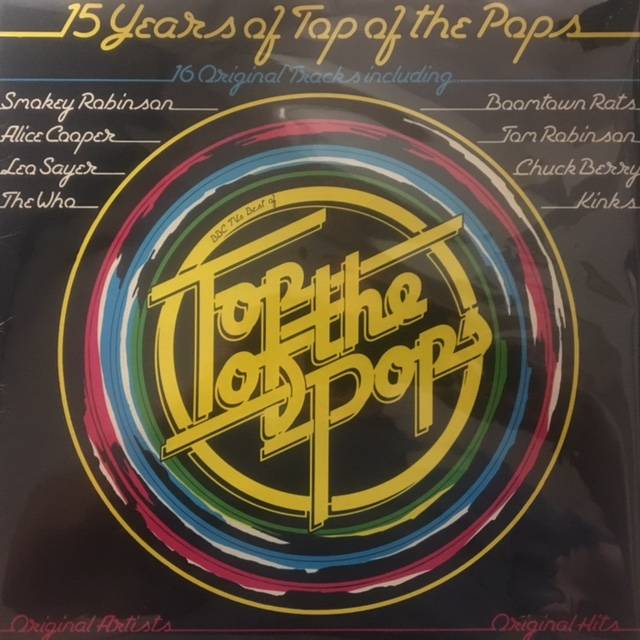 Released
1979
Format
Vinyl
Type
Various Artists
Added on
Sunday, 02 April 2017
Genre
Rock
Price
25.00 $
Length
0:00
Number of discs
1
Edition date
1979
Country
UK
Label
Super Beeb Records
Catalog Number
BELP 014
Edition details
One hit per year, chronologically from 1964 to 1979 inclusive. Tracks 1 to 5 are in mono, with tracks 1 and 4 in 'electronic stereo'.
Tags
Review
Front cover Alice Cooper.
---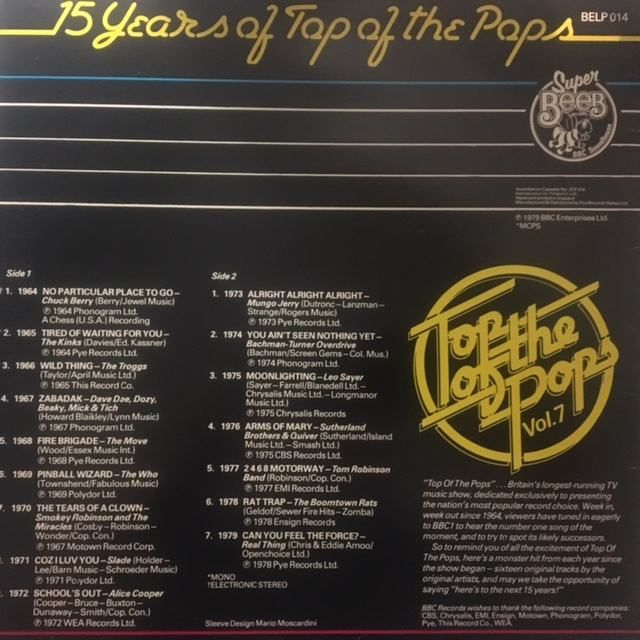 Rear cover code top right.
---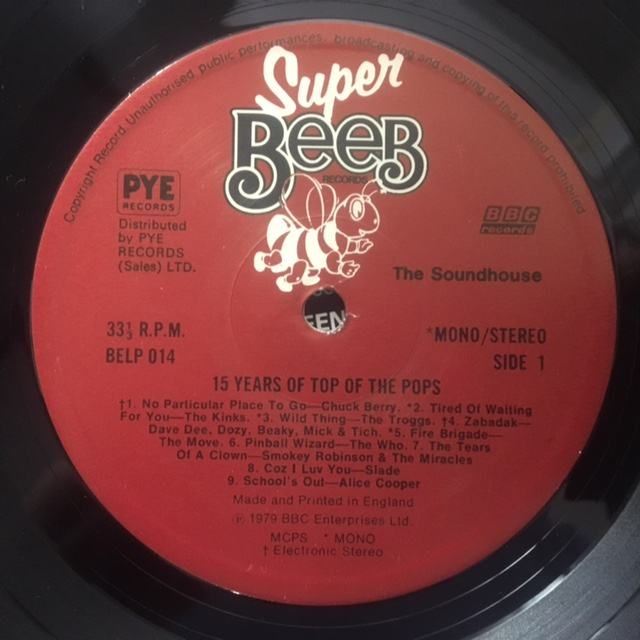 Super Beeb Label made in England.
---
Notes.
UK various artists pressing Alice sings School's Out.
A 15 Years Of Top Of The Pops - UK / BELP014
No more entries to show...
Items in this compilation